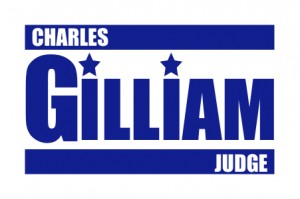 Charles Gilliam is a former Wake County District Judge.
Summa cum laude law school graduate
Managing Editor of the Law Review
Over thirty years of experience
Member of the North Carolina & Michigan Bar
Honest and fair to all
Three things that can improve the court system for the people of Wake County.
1.  Help people be
knowledgeable
about the ramifications of their decisions when they have not hired an attorney.
2.  Reduce the number of trips people make to the courthouse to resolve a legal matter.
3.  For the few people who do want a trial accommodate that as expediently as possible.